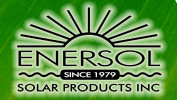 Solar Heating
Key Points To Consider
Durability

Solarprene® rubber tubing will outlast plastic.

Exposure

South-West exposure is best, South and South-East are good.

Location

The panels can be installed on any roof in good condition. Individual panels are 1 foot wide by 10 feet long and come in boxes of 4 panels.

Installation

The panels were designed for easy do it yourself installation.

Ontario Retail Sales Tax Rebate

The Solar Energy Systems Rebate Program can be claimed by completing a General Application for Refund of Retail Sales Tax [Download PDF] form, with copies of supporting documentation attached (e.g., contracts, invoices or statements).

How Many?

Square footage of panels = Length of pool times width in feet divided by 2
Number of boxes of Panels Required = Square footage of panels divided by 40 square feet in box
Or simply
Boxes = Length X Width / 80

Pick the Perfect Pump

The Intelliflo high performance pump by Pentair.

And a Fabulous Filter

SWIMCLEARTM Quad-Cluster cartridge filters offers high performance and convenient operation.